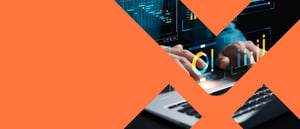 VX-VIEW is fully-featured, flexible and modular Converged Billing and CRM platform trusted by Mobile Network Operators to manage millions of customers.
VAS-X PRODUCT | VX-VIEW
TRANSFORM YOUR BILLING AND CUSTOMER CARE WITH VX-VIEW.
At its core, VX-View is a highly sophisticated billing and CRM platform that ensures billing integrity and a seamless customer experience at every touchpoint. We understand that these are the two most critical issues from a customer perspective, and we're committed to delivering a system and partnership that can make the difference between a happy customer and a dissatisfied one.
Our tried-and-tested product is designed to support your staff in their efforts to delight your customers. In today's highly competitive telecoms environment, Communication Service Providers are constantly targeting new market segments with tailored products, deals, packages, and promotions, and the back-end billing engine is critical to the monetary realization of these product roll-outs. VX-View is specifically designed for these environments, with flexibility and adaptability built in to ensure that the billing and customer care system is an enabler of new revenue streams, rather than a stumbling block. Choose VAS-X as your partner and let us help you drive growth, profitability, and customer satisfaction.
VX-VIEW CORE FUNCTIONALITY
The VX-View Billing modules together offer an accurate, end-to-end, and feature-rich billing system, allowing seamless integration of different technologies (CDMA/GSM/WIFI/Cable/Leased Line, etc) and customer types (post-paid, prepaid, hybrid, etc) on one convergent platform
VX-View

Billing Modules
TARIFFING

BILLING

MEDIATION

BILL PRODUCTION

ROAMING MANAGEMENT

INTERCONNECT ACCOUNTING

SUBSCRIBER PROFILING

FINANCIAL INTEGRATION
VX-View

Billing Benefits
Support multiple Bill Run types (full, instant, test).

Number Plan management.

Multiple Bill Run cycles.

Pro-rated Billing.

Mass Subscriber Activation.

Work-Flow managed Bill Run process with pre- and post- checks.

Accurate and configurable invoice structure.

Management by GUI.
CUSTOMER RELATIONSHIP MODULES
The VX-View Customer Relationship Management (CRM) Modules allow for the management of customers via a user-friendly, full-featured, web-based user interface. All aspects of a subscriber's life cycle can be viewed and managed via the CRM module, while all functions are individually secured to provide granular access to the data and system to various types of user. VX-View CRM is flexible, scalable, and future-proof, and can be integrated into any third party system or network element to allow near real-time provisioning. The system is guaranteed to enhance your operational efficiencies – as well as the experience your customers have with your staff!
VX-View CRM Modules
CUSTOMER CARE

CREDIT CONTROL

DEALER MANAGEMENT

WORKFLOW

PROVISIONING

TICKETING

BULK SMS
VX-View CRM Benefits
Single view of all customers.

Manage all subscribers from one application.

Manage complete dealer lifecycle.

Web-based.

Uniform management of tasks across all platforms.

Consistent customer and process management.

Easy access for customer to manage account & network settings.
DOWNLOAD VX-VIEW PRODUCT PROFILE