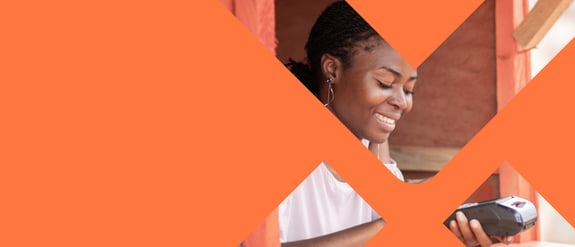 EVM is a comprehensive platform for the secure distribution and management of electronic value across multiple channels, services, and currencies.


VAS-X PRODUCT | EVM
ELECTRONIC VALUE MANAGEMENT SYSTEM
The EVM system offers an administration front-end for Point-of-Sale channels, dealers, and their accounts, and is equipped with a wide range of features designed to facilitate the daily operations of voucher management environments. Additionally, it comes with customer support, trouble ticketing, and reporting capabilities.
VAS-X EVM Channels support the distribution of electronic vouchers, including PIN-based or PIN-less, fixed or variable denominations, through different protocols and channels. These channels include mobile handset vending, store point of sale, handheld point of sale, web-based interface vending, and bulk printing facilities.
With VAS-X EVM, businesses can offer their customers a variety of options to purchase and manage electronic value, providing convenience and flexibility for both sellers and buyers.
Electronic vouchers, both PIN-based and PIN-less, with fixed or variable denominations, can be distributed through various protocols and channels at all customer touch-points.
MOBILE HANDSET VENDING: Allows any subscriber to become a reseller by using their cell phone.
STORE POINT OF SALE: PC-based in-store point of sale and device.
HANDHELD POINT OF SALE: Enables street vending through a handheld PDA.
WEB-BASED INTERFACE VENDING: Facilitates recharging, top-ups, and management through a web-based interface.
ATM DISTRIBUTION: Allows for the distribution of electronic vouchers through ATMs.
BULK PRINTING FACILITY: Provides a customized paper voucher issuance facility for distribution to the public or dealers.
The core functionality of VAS-X's Electronic Voucher Management (EVM) system, is to offer a comprehensive platform for managing electronic vouchers, enabling operators to generate, distribute, and manage a wide range of vouchers, including airtime, data, and value-added services.
BULK LOADING/ ELECTRONIC VOUCHERS:
Allows for imports and exports of various pin-file formats.


CUSTOMER SUPPORT AND SERVICE:
Offers full implementation of trouble-ticketing and the associated support life-cycle.


DIRECT SALES TO THE PUBLIC AND DEALERS:
Supports a variety of channels and dealer enablers for direct-to-public sales.


DYNAMIC TRANSFER OF VOUCHER VALUE:
This enables the transfer of any value from one account holder to another, for both pre and post-paid.


DYNAMIC VOUCHERS:


Generates unique any value vouchers with a pin on-demand.
ELECTRONIC PIN/VOUCHER GENERATION:
Provides a facility for the bulk generation of unique number sequences with variable lengths that are guaranteed to be duplicate-free.


INVENTORY, QUOTES AND INVOICES:
Allows for the management of value inventory, purchasing sales, invoicing, and more.


LEADS, ACCOUNTS AND CONTRACTS:
Provides full account management functionality with leads and contracts.


SECURITY, REPORTS AND DASHBOARDS:
Offers several core features to manage and secure the environment, as well as provide flexible reporting.


SECURITY, PIN GENERATION:


Generates true random numbers or loads existing PINs and stores them using best-of-breed encryption standards.
BENEFITS OF USING THE VAS-X EVM PLATFORM FOR CSPS
The VAS-X EVM platform offers a wide range of benefits to CSPs. With features such as bulk loading of electronic vouchers, direct sales to the public and dealers, and dynamic transfer of voucher value, the platform allows for flexible and efficient management of prepaid voucher operations. Additionally, the platform provides electronic pin/voucher generation, inventory and account management, and security features such as true random number generation and best-of-breed encryption standards. By leveraging the VAS-X EVM platform, CSPs can streamline their operations, increase their revenue streams, and enhance their customer experience.
INCREASED FLEXIBILITY
Availability and convenience of recharge models.
Availability in all denominations.
Flexibility to go to market with subscriber-friendly tariffs.
BROADER DISTRIBUTION
To sophisticated point of sales (ATM, internet).
To remote areas (any person with cell phone).
To various intermediaries (retailers, distributors).
REDUCED LOGISTICS
Downscales the manufacturing, transportation, distribution, and inventory costs.
No out-of-stock problems.
Easy to use environmentally friendly services.
EXTENDED CAPABILITIES
Centralized control of information.
Sales, marketing, CRM, customized reporting functions.
Fraud and theft prevention.
HIGH SECURITY
Best of breed encryption.
Voucher lifecycle and audit trails.
Users, roles, profiles, groups.
DOWNLOAD EVM PRODUCT PROFILE