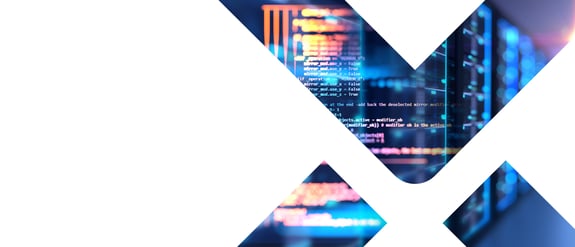 We offer Centralized Managed Services with a Service Catalogue, enabling flexibility of service levels for all our customers.
INNOVATION SETS US APART
EXPLORE OUR SERVICES
We offer a wide range of OSS/BSS solutions and Value-Added Services (VAS) to telecom operators globally. Our experienced team of professionals are dedicated to providing tailored solutions to meet the unique needs of our customers. From managed services and consulting to system integration and bespoke development, we are committed to delivering exceptional solutions that help our customers achieve their goals. Our focus on innovation and customer success has helped us become a trusted partner to our customers in the dynamic telecommunications industry.
TOUCH
MANAGED SERVICES
MANAGED SERVICES
VAS-X offers a comprehensive range of managed services across all OSS/BSS domains. By allowing our world-class resources to manage your OSS/BSS/VAS environments, you can focus on your core business while we take care of the rest.
TOUCH
REPORTING & MONITORING
REPORTING & MONITORING
We offer our clients continuous Reporting and Monitoring services. Generated reports include daily, weekly, monthly reporting showing system usage and performance trends, customer usage trends, database statistics. Custom reports are also possible through VX-View. Monitors are used to alert on any outage, performance degradation, disk space usage thresholds. Alerts are sent to ensure action is taken to avoid revenue loss and improve system uptime.
TOUCH
SYSTEM INTEGRATION
SYSTEM INTEGRATION
With an extensive library of off-the-shelf integrations, VAS-X delivers industry-standard Tier 1 Enterprise Service Bus (ESB) capability, as well as open ESB platforms for less complex environments. We pride ourselves on our ability to reduce the integration "tax" typically associated with implementing OSS/BSS projects across legacy infrastructure.
TOUCH
BESPOKE SOLUTION DEVELOPMENT
BESPOKE SOLUTION DEVELOPMENT
VAS-X understands that there may not be off-the-shelf solutions that meet 100% of your requirements. Therefore, our broad range of development skills and competencies enables us to perform bespoke development projects to meet your unique business and technical needs.
TOUCH
PRODUCT CONFIGURATION
PRODUCT CONFIGURATION
We provide configuration services to configure the system to our clients' specification. This includes integration to third party systems, price plan setup, bundles and incentives, roaming management, and interconnect management and more.
TOUCH
SYSTEMS & OPERATIONS SUPPORT
SYSTEMS & OPERATIONS SUPPORT
Due to the criticality of BSS solutions, VAS-X offers 24/7 (365) system support from our dedicated support organization spread across two continents (Africa and Australia). We offer various Service Level Agreement options, allowing our customers to choose the best option for their needs.
TOUCH
Database Administration Services (DBA) SERVICES
Database Administration Services (DBA) SERVICES
Our Oracle DBA services cater to businesses of all sizes, with an experienced team of DBAs who possess in-depth knowledge of Oracle technologies. Our comprehensive solutions include database installation and configuration, maintenance, backup and recovery, performance tuning, troubleshooting, database design, and data modeling services. We offer 24/7 support for any issues that may arise.
TOUCH
CLOUD MIGRATION SERVICES
CLOUD MIGRATION SERVICES
Vas-X offers a seamless and secure migration to the cloud, including cloud strategy consulting, cloud architecture design, implementation, and ongoing support. Our cloud migration services help customers reduce costs, increase flexibility, and improve scalability while maintaining their data security and compliance requirements.
TOUCH
Customer self-help / management portal
Customer self-help / management portal
We specialize in managing and supporting customer self-service portals to enhance your customers' experience. Our team of experts can handle all aspects of portal design, development, customization, integration, maintenance, and support. With our services, you can focus on your core business while we take care of your portal's smooth operation. Plus, our 24/7 support ensures any issues are addressed promptly to minimize disruptions to your customers' experience.
Interested in our services and products?
Fill in the form below telling us what you require for your business and one of our consultants will ne in touch shortly.